Join us in-person at the Rosscarrock Community Hall on Tuesday, Sept. 29, 2020 at 7 p.m. for our Annual General Meeting.
If you plan on attending, we would appreciate it if you pre-register here so we have a better idea of how many people to expect in the hall.
Please note that to vote, you need to be a member of the Rosscarrock Community Association and live in Rosscarrock. You can purchase a membership here. A household membership has up to two voting members.
IMPORTANT INFORMATION
The Rosscarrock Community Association has developed some procedures to keep everyone safe. Please make sure you follow the protocols below.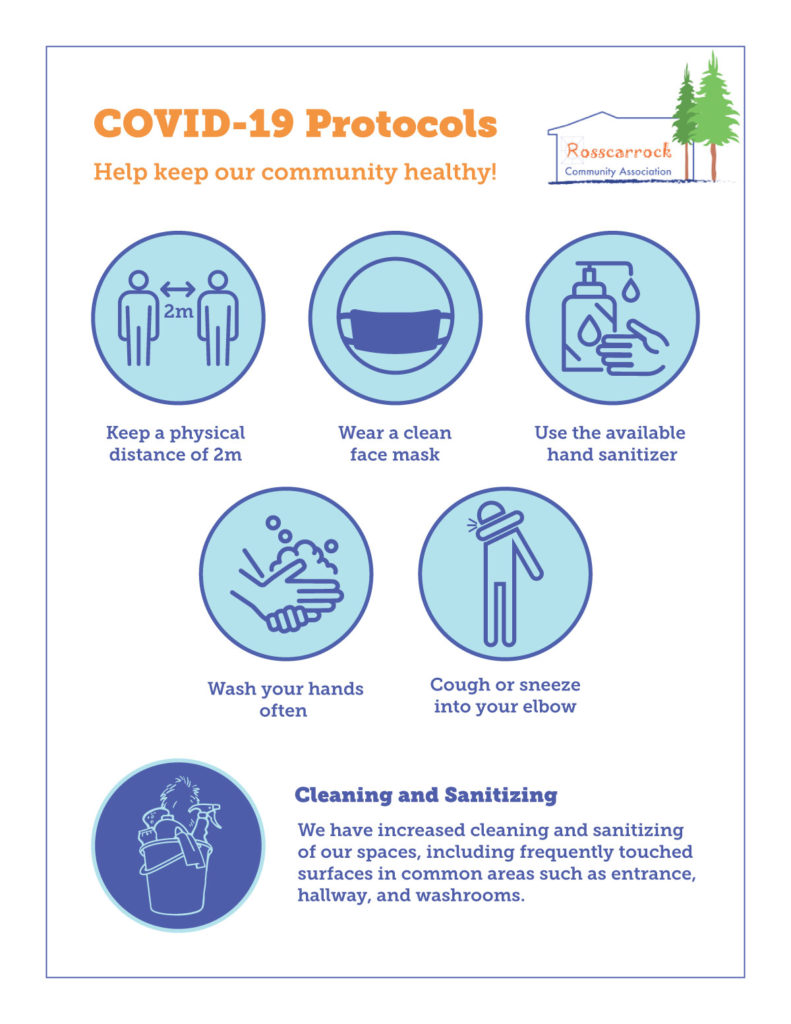 Please don't enter the hall if you:
have traveled outside of Canada in the last 14 days
have a fever, cough, sore throat, runny nose, or shortness of breath
are a close contact of a person who tested positive for COVID-19