The Rosscarrock Community Association in partnership with CPA Alberta is offering low-income residents of Rosscarrock help to complete their 2020 tax returns free of charge.
If your household income meets the following criteria, please contact us for more information: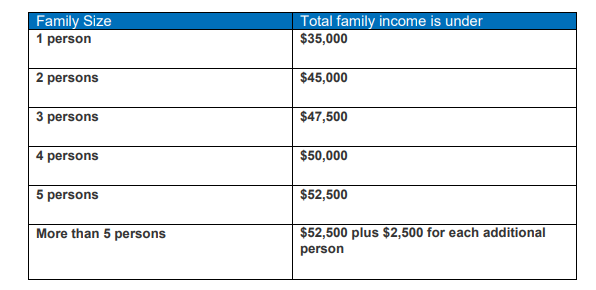 Individuals who have self-employment income, rental income or real estate holdings (land and/or buildings, including a house or condo that provides rental income) are not eligible for free income tax return preparation regardless of the amount of income.
Contact info@rosscarrock.org or 403-242-0212 for registration information.
Deadline is April 5, 2021.