Each year the City of Calgary Waste & Recycling Services and Community Standards partner up with community associations to help residents get rid of unwanted household items and property waste. Save a trip to the landfill for items that do not fit in your waste and recycling cart by joining us at our FREE community cleanup!
Saturday, May 14, 2022, from 9 a.m. to 2 p.m. at the Rosscarrock Community Hall (4411 10 Ave SW).
We accept
garbage that doesn't fit in your cart
general yard waste that can be composted, i.e. brush, grass, leaves, branches, tree trimmings
metal recycling
electronic recycling

reusable household items for our give and take area (for others to take and use)
We do NOT accept
car batteries
glass (e.g. window panes, glass table tops)
household appliances with freon (e.g. refrigerators, freezers)
microwaves
liquids (e.g. cooking oils)

railway ties

sod or dirt
household hazardous waste including propane tanks, paint, and automobile, cleaning, healthcare, and gardening chemical
Please note that participants will be required to follow all active provincial and local public health measures during Community Clean-up events. For more information visit alberta.ca/covid-19-public-health-actions.aspx and calgary.ca/covid19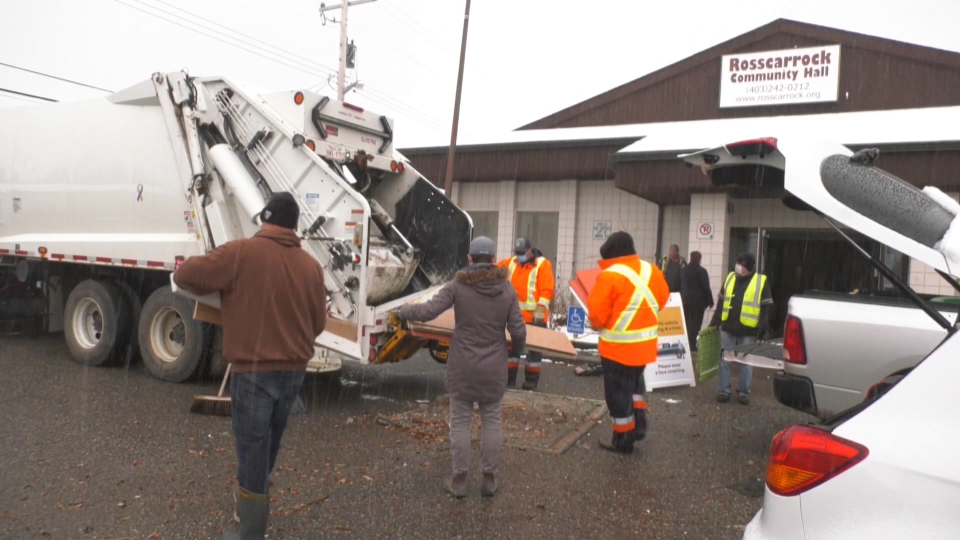 Volunteers needed
We are looking for volunteers to make this event a success. Lunch will be provided! Come out and support your community and meet some new neighbours. Tasks include help guide traffic, answer questions and monitor the site so items are disposed of properly. You can also volunteer your truck to help pick up items from residents who are unable to bring them to the community hall.
Call 403.242.0212 or 403.554.7454, or email info@rosscarrock.org if you can volunteer.