It is that time of year when we are thinking of spring and getting some much needed clean up done. If you are starting to plan for your spring clean up, keep in mind that on June 25th from 9:00am to 2:00pm is our Annual Clean Up day at Rosscarrock Hall.
This year we have the Drop In Center in attendance taking the following items
Greatest Needs:
 Bed Frames, Box Springs, and Mattresses (without rips, tears, or stains)
 Can Openers
 Couches (without rips, tears, or stains)
 Dressers
 Kitchen Tables
 Laptops
 Men's and Women's Underwear
 Toasters
 Toothbrushes
 Travel Size Hygiene Supplies
General Items We Accept:
 Clothing, Linens, and Towels
 Computers and Electronics
 Gently Used to New Furniture
 Household Miscellaneous, kitchenware, and Small Appliances
 Hygiene Supplies
Items We Do Not Accept:
 Books
 Broken Furniture
 Car Seats, Cribs, High Chairs, Strollers
 Electric Exercise Equipment
 Helmets
 Home Renovation Items
 King Size Beds
 Large Appliances
 Large Glass Hutches
 Large Office Furniture
 Patio Furniture
 Yard Maintenance Supplies
The Drop In Center has also kindly offered to do curb-side pick up for folks that are unable to bring items to the hall On June 25th.
Please keep in mind of the items they cannot take, if you wish to have items picked up and there are any items that they cannot take they will be left on your curb-side for you to dispose of.
If you are interested in this free service please email Lauretta at events@rosscarrock.org
The drop in center will doing pick ups on Friday June 23rd and Monday June 26th.
More Information on June Clean Up Day will come out at a later date.
What is Happening at Rosscarrock Hall
Tuesday Mornings we have Gentle Movement Class: This Class is for all levels of fitness.
Are you wanting to increase your mobility at a slow pace? Or are you wanting to tone up your body?
This class is for you everyone is welcome.
Cost is $5.00 on a drop in basis
Time: 9:00am to 10:00 am
Friday Mornings is Gentle Yoga This class is for everyone from beginner and beyond. Are you looking for a way to destress from a busy week? Come Join us for a yoga class.
Everyone is Welcome
Cost $5.00 on a drop in basis.
Thursday Mornings 11:00am to 1:00pm
This group is an informal drop in playgroup for parents/caregivers and children 5 and under.
This is a free Community Initiative. Hosted by Our Community Social Worker Kellie Nixon.
Events coming up
Watch your inbox in the next few days for some information on our exciting Spring Fundraiser with Team fund.
We will soon be announcing our Spring Fundraiser with team fund that will include Bow River Meats and Coco Brooks pizza. This fundraiser helps us bring you Neighbourfest which is happening on June 17th this year. There will be 45 vendors, Food Trucks 2 bouncy Houses, Kids Outdoor Games And The Calgary Fire Department Fire Engine display.
This is a great way to stock your freezer in time for BBQ season and get some pizzas to throw in the oven for an easy dinner on those busy nights.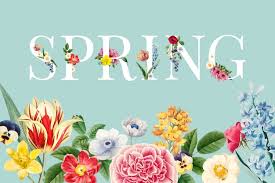 With the start of a new season that is traditionally thought of as a new beginning we wanted to share a contribution from a local mental health professional.
Mental Health Moment
Nancy Bergeron, R.Psych. |info@nancybergeron.ca
27 Ways to Say No
Are you a people pleaser? Do you have trouble finding the words to say no? Maybe you just need some time to evaluate whether you want to say yes. Don't let others rush or pressure you into something you may not have the capacity for. Here are 27 ways to say no or defer your answer:
I am not comfortable with that.
I have some other things that need my attention right now.
I need to focus on myself/personal life/job.
I'm sorry but I just don't feel qualified to help with that.
I wish I could but I am unable to help.
I can see you want my help but I am just unable to.
I just don't have that to give right now.
That sounds wonderful but I just can't commit.
Gee I wish I could but I just can't right now.
I'm sorry but I can't help you at this time.
I'm just too occupied at this time, so I can't.
Unfortunately, it's not a good time.
Circle back to me in few weeks.
I can't make it this month, week, day, year.
Perhaps another time.
I am not available for this.
Sorry, this is something I can't do right now.
I really appreciate you asking me but I can't commit to that right now.
Sorry, I can't make it, maybe another time.
I'm afraid I don't have any open time for that/this.
I can't as I have some other pressing commitments.
I've filled my schedule.
I'm really swamped right now.
I'm so overwhelmed these days that I can't take on anymore.
Right now, I've got way too much on my plate.
I'm not taking on any more work/tasks/projects at the moment.
No.
*Remember you do not have to provide any explanations for saying no.
People pleasers are constantly getting manipulated. You are not responsible for other people's emotions. Every time you say yes to something or someone, you are unwittingly saying no to someone or something else at the same time (usually your own needs). In trying to please everyone, you end up disappointing almost everyone, especially yourself (Read: resentment). People will actually learn to respect you more. You are staying true to your values. It's empowering to say YES when you truly want to. You are of value, you have the right to say no.